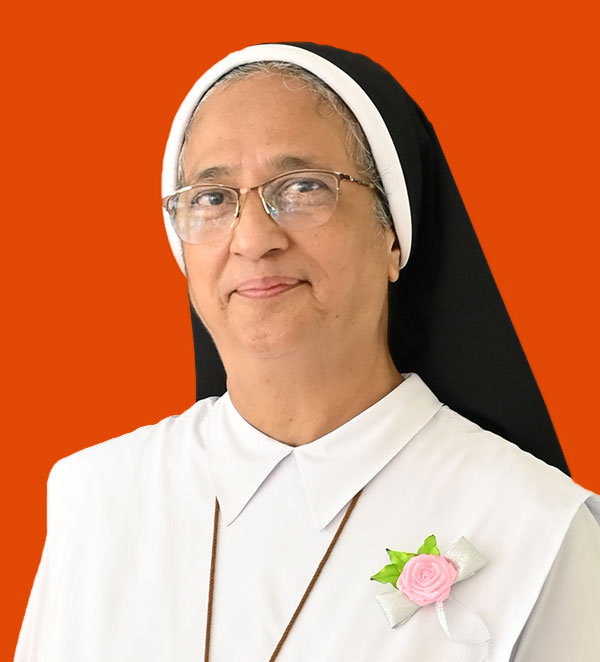 Dear QACS family members, well-wishers and Visitors,
It is my honour and privilege to greet you with warm prayerful wishes that you be showered with abundant blessings from the Almighty.
It is always a pleasure to share our joys, our achievements, our successes and our thoughts with you. The Quest for knowledge is unending and the seeds of enquiry and curiosity sown at home are nurtured in the school. We are passionate about creating a 'learning' institution that is dynamic and constantly seeking excellence to meet the needs of our present times.
Looking at the strides the QAC school has taken and the milestones achieved thereof, fills my heart with pride and elation of a gardener whose seeds have sprouted and beaming petals have unveiled.
We live in a world of amazingly fast, instant and high-speed exchange of information and knowledge.
The world around us is constantly changing and we are aware that there are many challenges that lie ahead of us as we navigate around this world of changing demands.
Thus education having become a very competitive sector, excellence is the only thing that rules supreme here and Queen of Angels Convent School, is committed for the same.
'Your attitude is either the lock on or key to your door to success'-Denis Waitley
We accentuate learning by synergy and collaboration and this surely comes with a positive attitude towards life. Every student at Queen of Angels Convent School, is given voice and avenue where they are able to express their knowledge and dream big and achieve big.
On behalf of the Management, I congratulate our Principal, Sr. Juanita, the Teachers concerned for this new and awesome designing of our Website.
May the Almighty Lord, continue to protect and bless our school.
Sr. Floripe D'silva
Manager.