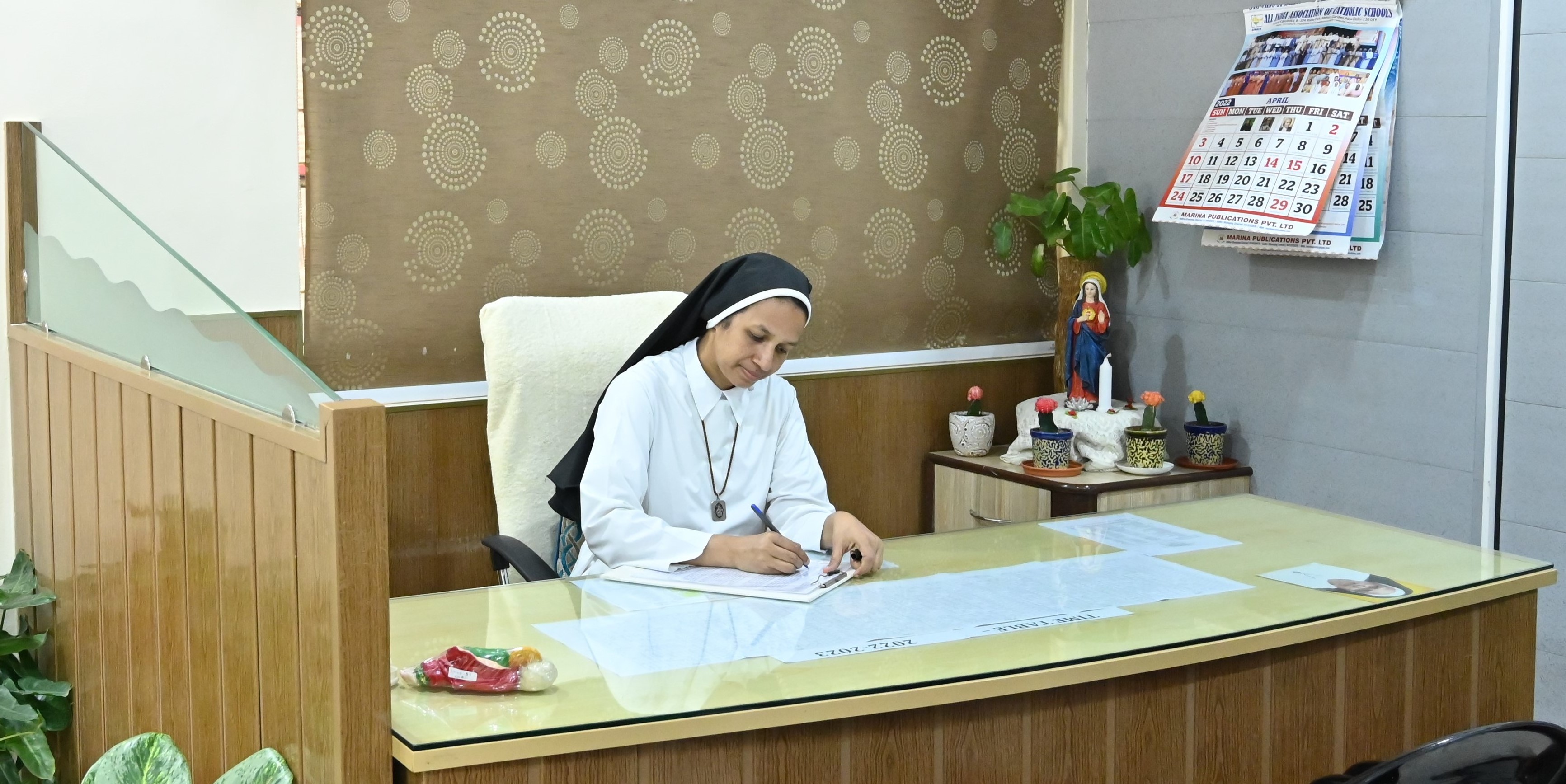 Dear Students, Staff, Parents & all Well Wishers of Queen of Angels' Convent Hr. Sec. School,
"Learning gives creativity, creativity leads to thinking, thinking provides knowledge, and knowledge makes you great"
Dr.A.P.J.Abdul Kalam
Since 1985, Queen of Angels School came into existence in Bharuch – Gujarat. Many young Girls and Boys have left the portals of QACS as competent and confident people to serve the humanity.
Though Known as Highway Angels we have the unique opportunity to instill in every child, that walks into our campus, a sense of care for the Mother Earth, the environment and concern for each other. A quality education with highly qualified faculty imparting the knowledge to the future citizens of tomorrow.
At Queen of Angels education does not only comprise academics, but includes every facet of living life fully and freely, all the while being root in good values. We thank God for the many hardships, sufferings and joys that our pioneers encountered all through their life. We are grateful to God for the experiences of our past and present and we earnestly prepare each day to make the world a better place for the future.
We are grateful to all our parents & well-wishers who constantly support us in all our endeavours to educate the hearts and minds of the young who are sent to our care. We ask your continued support in these trying times in our world so that we can shape and form good citizens and human beings who will carry with them a light of knowledge for those in darkness.
Every change enable one to walk an extra mile to lead with dignity and humility.
God bless you all,