MOTHER VERONICA – 200TH BIRTH ANNIVERSARY
Mother Mary Veronica, the Foundress of the Congregation of Carmelite Religious (CCR), was a devout woman who dedicated her life to education. In 2023, we celebrated the 200th Birth Anniversary of Mother Mary Veronica on October 4th. The event began at 7:45 am in the School Quadrangle. The School Management, senior teachers from different sections, and students gathered around a picture of Mother Veronica, offering prayers and performing a Prayer Dance. A skit portrayed the challenges Mother Veronica faced throughout her life. Primary students performed celebratory dances, followed by a quiz about Mother Veronica. A choir sang a song, and the Principal, Sr. Edwina, spoke about the significance of the event and encouraged everyone to embrace Mother Veronica's values. In classrooms, students participated in Creative Essay Writing, Caption Writing, and Collage Making competitions based on Mother Veronica's Maxims. It was a truly spiritual day.
NAVRATRI CELEBRATION 2023 - 2024
The Garba festival, also known as Navratri, was celebrated on September 19, 2023. Children had a great time playing Garba and Timbli with their friends, and the school ground was filled with vibrant, colorful dresses.
INVESTITURE CEREMONY - 2023-24
On April 26, 2023, the Investiture Ceremony marked the transition of leadership. New office bearers were introduced with symbolic items, and they took the leadership oath administered by Principal Sr. Jaunita and Sr. Jenny. The ceremony concluded with an inspiring speech by Sr. Jaunita.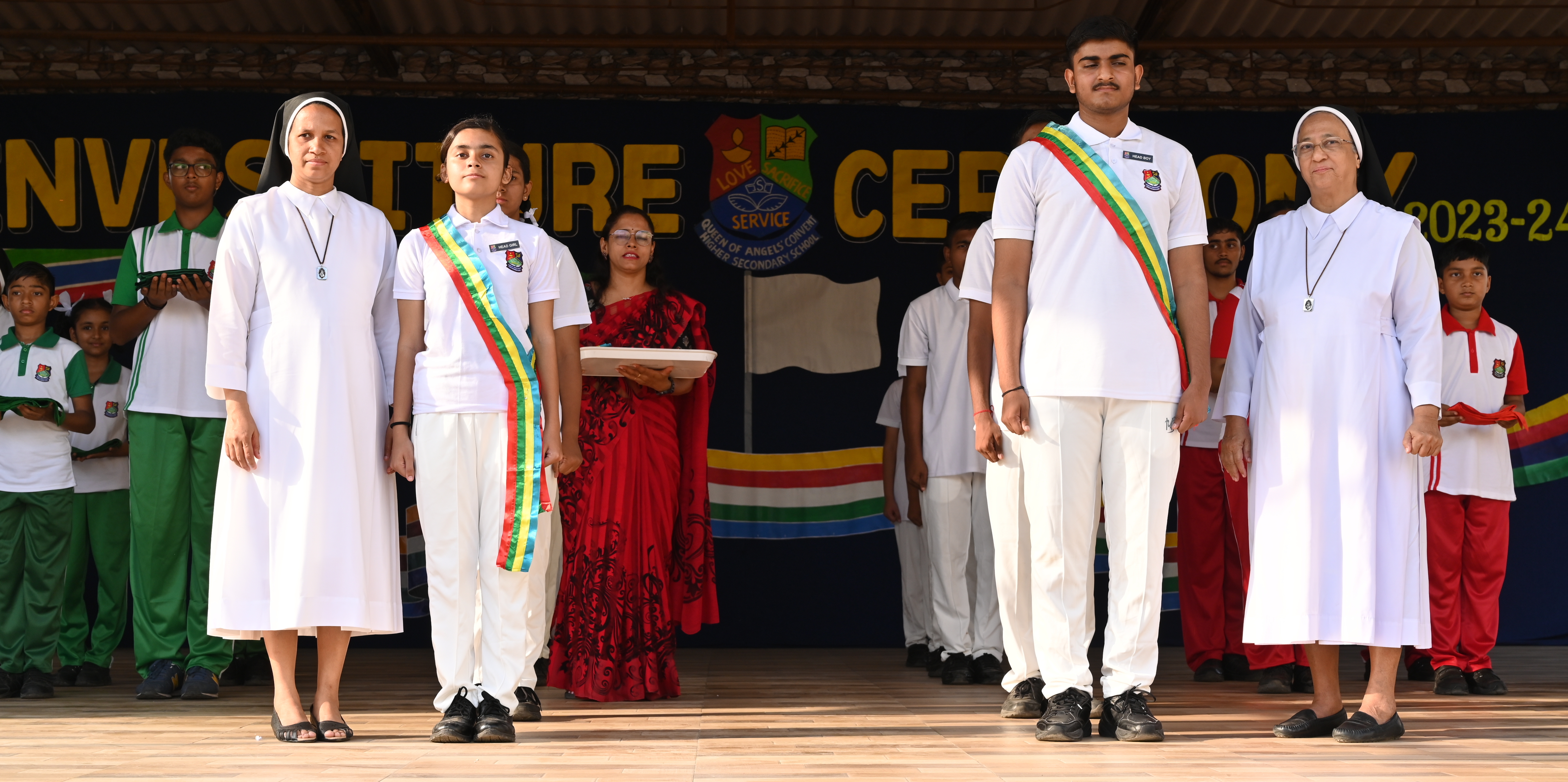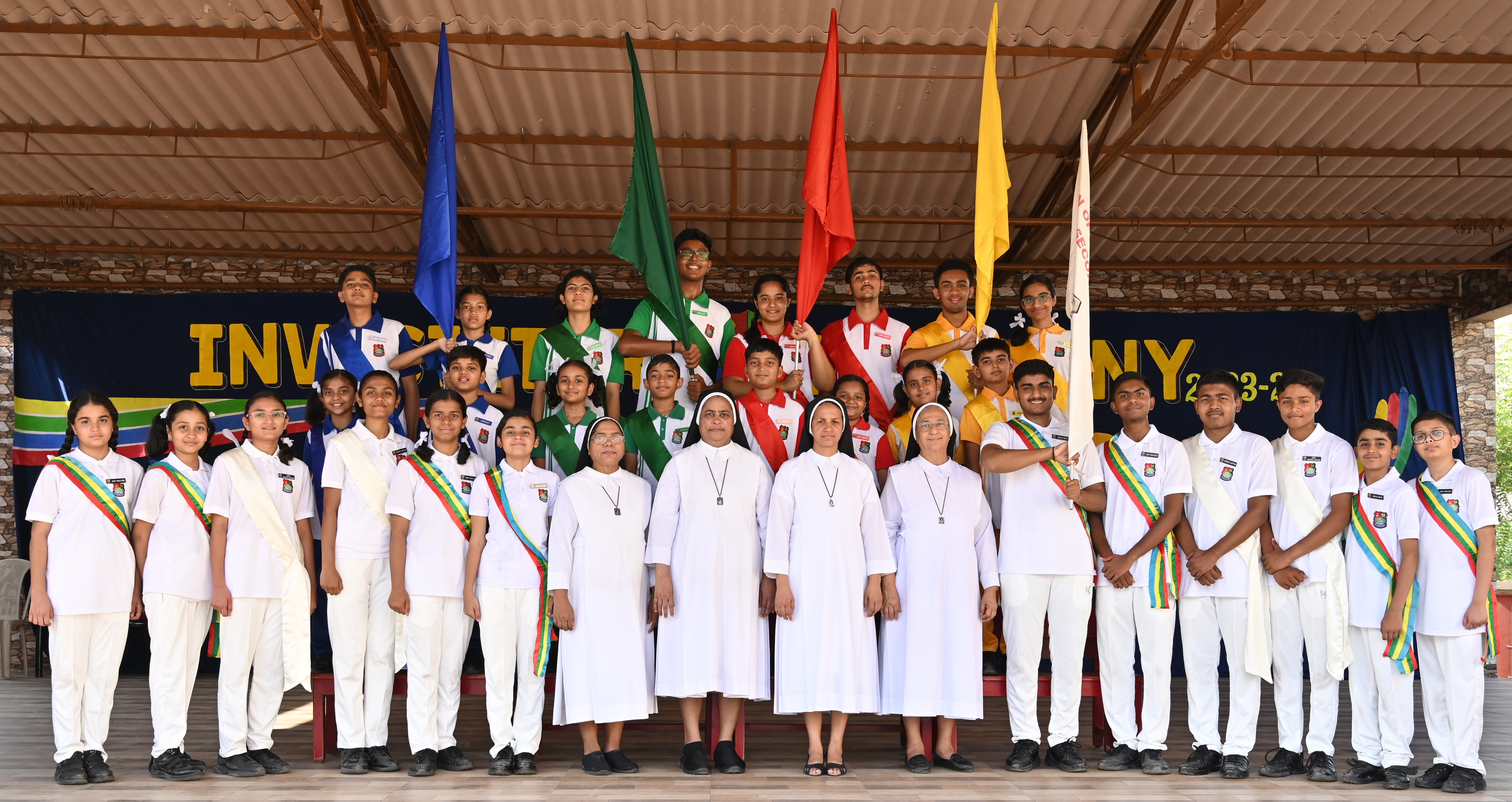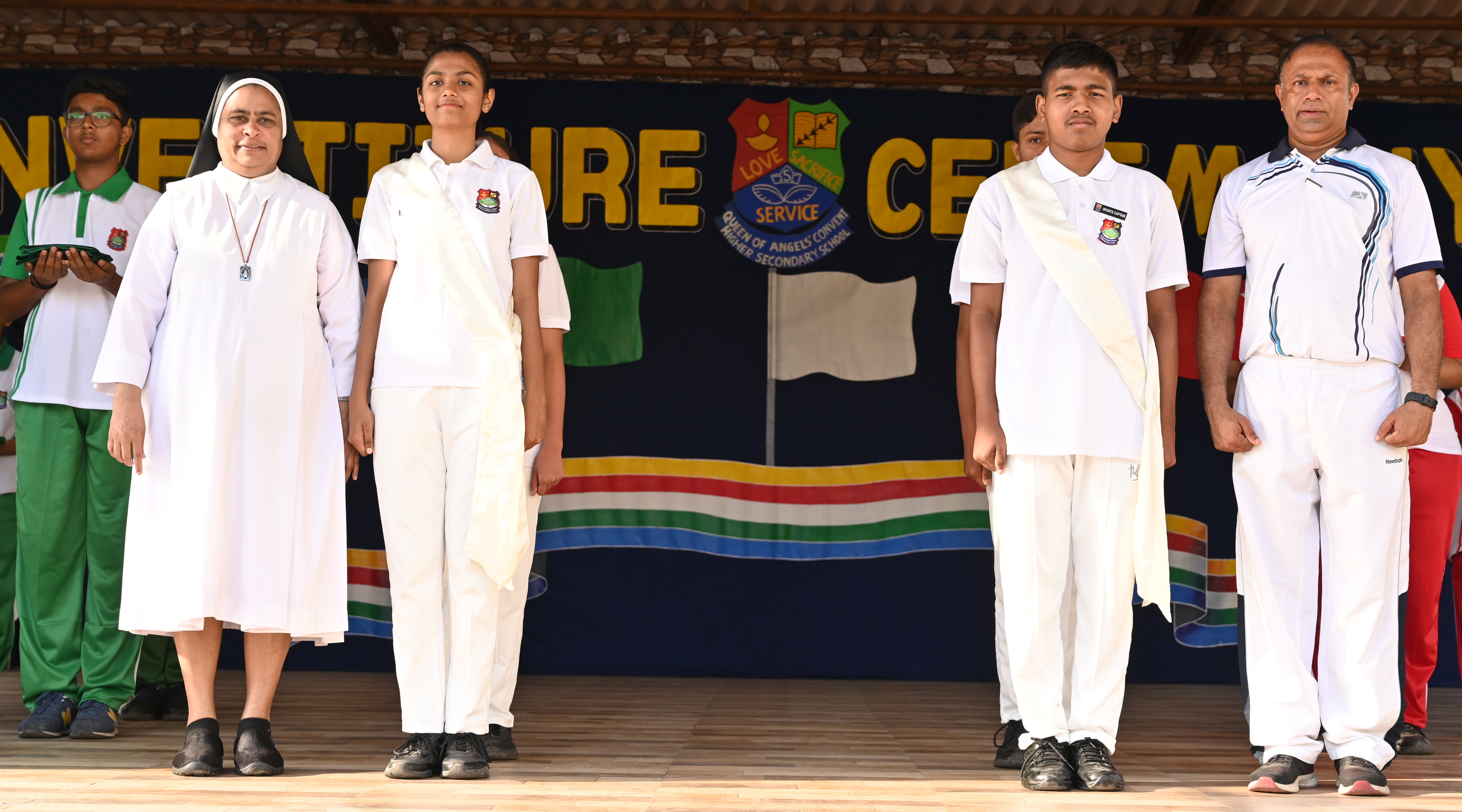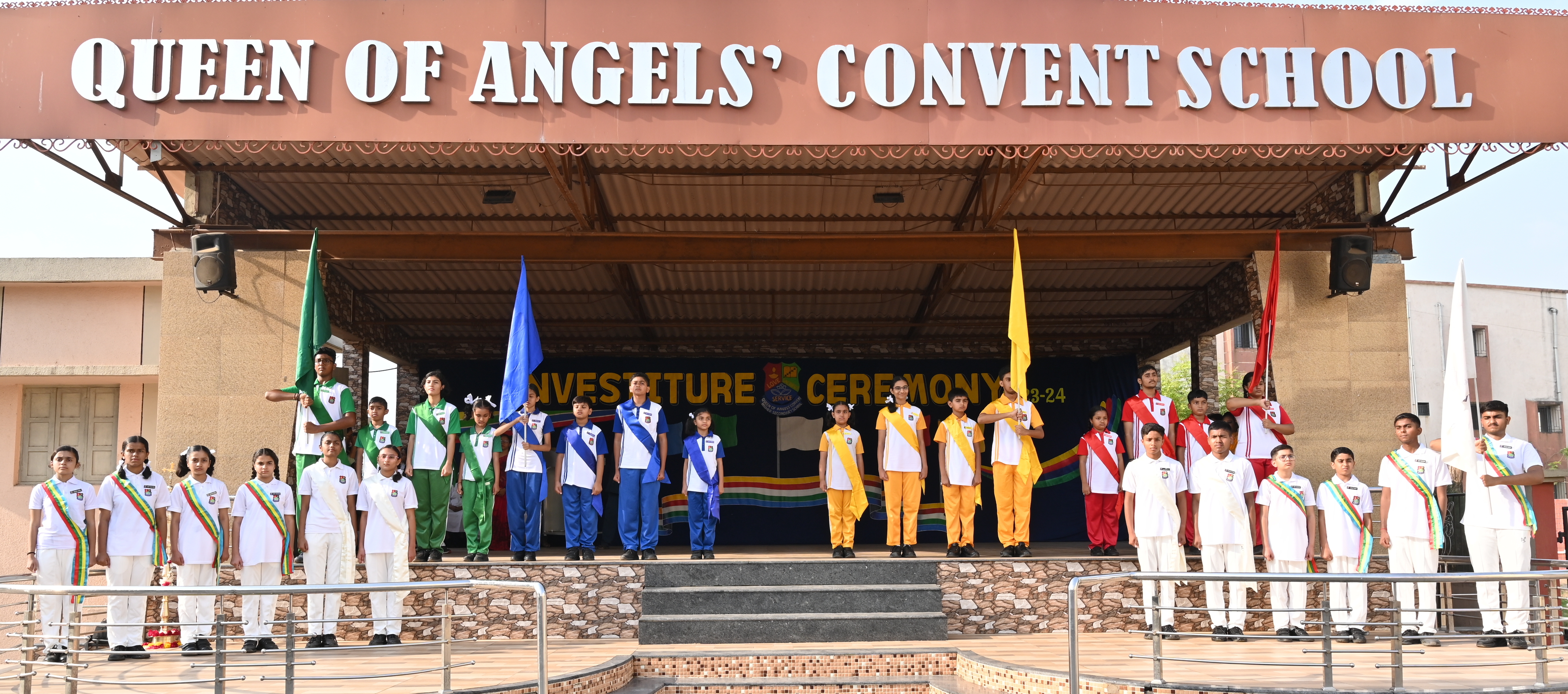 YOGA DAY CELEBRATION - 21st JUNE 2023
Sound body is the product of sound mind. How well said by the great author, George Bernard Shaw.
A sound mind in a sound body, is a short, but full description of a happy state in this world.
No wonder, the whole world has reserved this day, i.e. 21 June,  for their physical and mental well being. Yes, 21 June commemorates the jubilation of International Yoga Day. 
REPUBLIC DAY CELEBRATION
REPUBLIC DAY CELEBRATION
The National fervor continued at the QACS Quadrangle, subsequent to the Grand Annual Day, as the school got ready on 26th January 2023 at 8am for the Republic Day